ABOUT LITTLE HERO UNIFORMS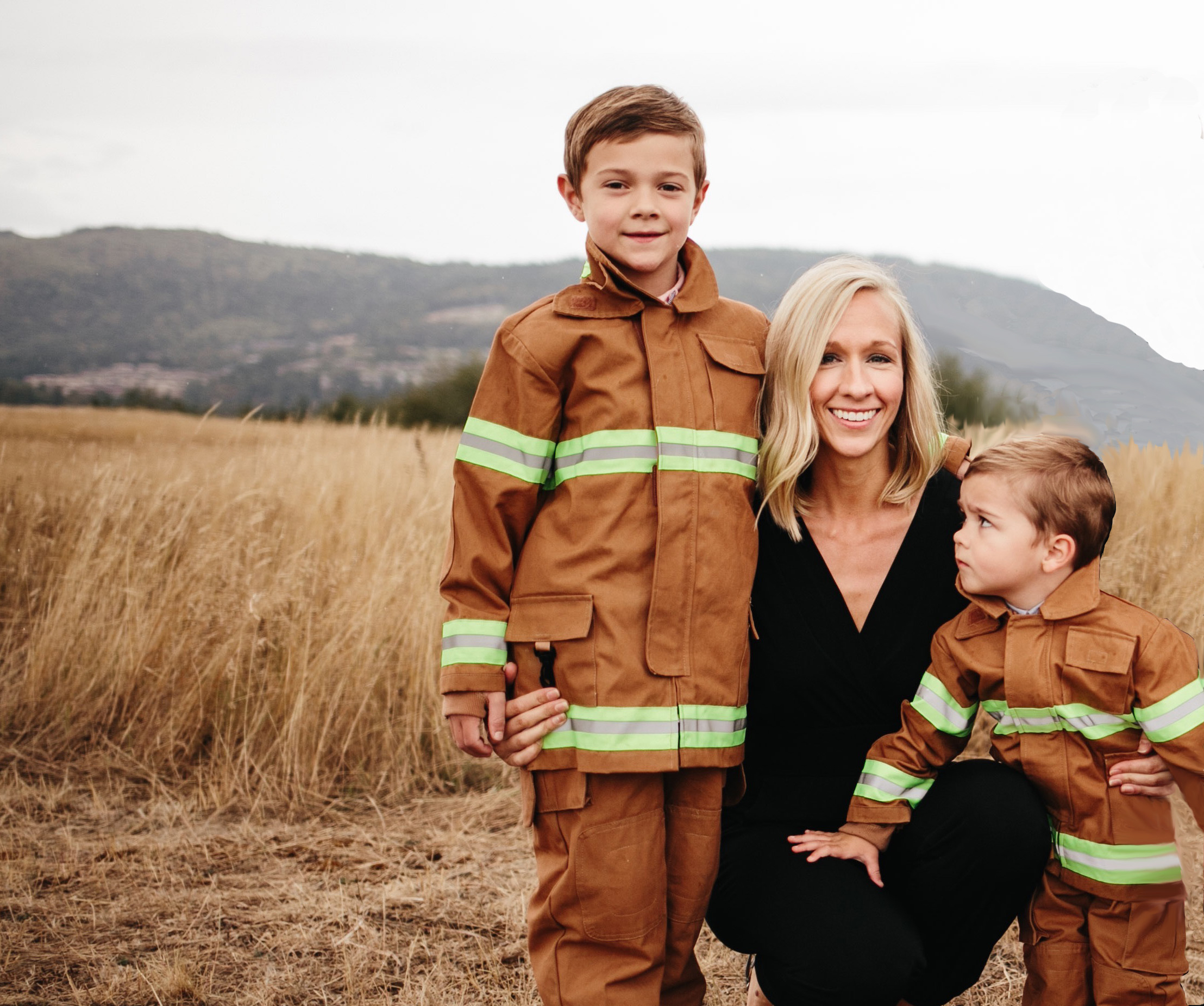 You are supporting a mom-of-2-young-boys-business, which makes you pretty awesome!
Lindsey is a business owner and tight-ship-running mom of 2 handsome boys. Having a dad that was a firefighter means they love all things Firefighter.
Seeing my boys' eyes light up at the fire station and pretending to be a Firefighter wearing their Little Hero Gear inspires me to share these unforgettable experiences with your family. Whether you have family members serving as a first responder or not, just by their nature, your child is a Little Hero to us. I want your child to feel heroic wearing their Little Hero gear and for you to have fun taking pictures and smiling back at them. Have fun creating memories that will last a life-time!